Green Matcha Latte Powder 250g
Green Matcha Latte Powder 250g
Next dispatch:
Order by 3pm for next day delivery
GREEN MATCHA LATTE POWDER
100 % VEGAN SUITABLE - 100% VEGETARIAN SUITABLE - 100% DAIRY FREE - 100% HANDCRAFTED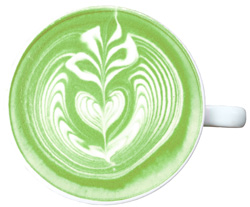 Vegan and vegetarian specialty latte powders are sweeping the nation as the next high-end craze every reputable coffee shop, cafe & deli should be adding to their menus.
Our Matcha latte powder is everything that you would expect from our premium superfood latte range! Premium Matcha powders combined with pure coconut blossom sugar to give an elegant sophisticated latte that can be made hot (as a matcha latte) or cold (as a Matcha frappe).

Drinking matcha can be like drinking 10 cups of regular green tea for its nutrient value with health benefits and boosted energy this is sure to be a customer favorite for any reputable beverage establishment catering to the modern consumer.
How To Make:
1 teaspoon of powder and dissolve in a little hot water, stir in 200ml of hot milk or to maintain its dairy-free and vegan free ethics why not try almond or coconut milk for that extra touch!
1 x 250g Matcha Latte Pouch - Upto 50 Servings Per Bag